About Us
Visual Impressions
Since 1994, Visual Impressions has offered personal customer service and innovative strategies to our clients, utilizing the most current and advanced technology.
Our objective is to exceed our customers' expectations and produce visually stunning and functional creations that illuminate clients' brands, messages and logos.
With over 50 years of combined experience in design, pre-press, digital printing, digital merchandising, fabrication and installation, Visual Impressions is a leader in the industry, offering turn-key solutions and full service project management.
Our Services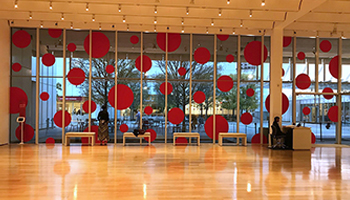 Printing
Our years of food service industry experience, coupled with our technological expertise, make us the vendor of choice for printed Menu Boards in the Fast casual, Quick serve, Food court, Cafeteria and Servery environment.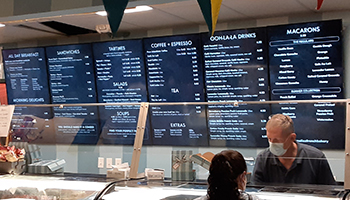 Digital Signage
Visual Impressions offers easy-to-use, self-contained displays with proprietary content management and design software, all built in-house. The design of your LCD Digital Menu Board is completely customized to match your needs.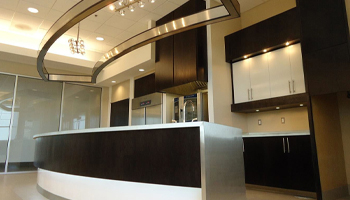 Case Goods
Visual Impressions offers a variety of commercial case goods and interior décor for a variety of industries. In addition to providing our customers with signage, digital or print, Visual Impressions now offers complete store build outs, including commercial cabinetry, wall units and custom builds. We can work with existing designs or provide design assistance.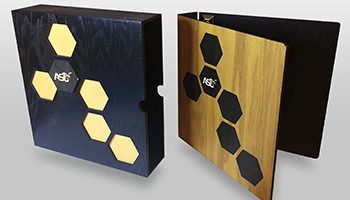 Laser Routing
Visual Impressions loves innovation, our laser cutting/routing technology has created innovative signage, custom fabrications and graphic solutions for amusement parks, sports arenas, including MLB and NFL stadiums, aquariums and zoos.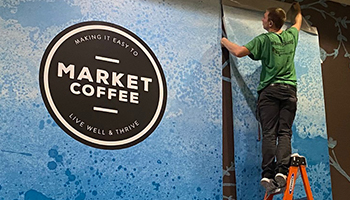 Installation
We have the best installers, always keeping up with the latests techniques, our team is trained to deal with our clients from start to finish.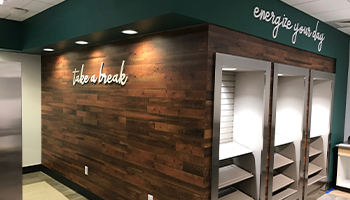 & Much, Much More
We are here for you, we can do whatever you need, give us a call, or drop us an email, you'll be glad you did.
Clients